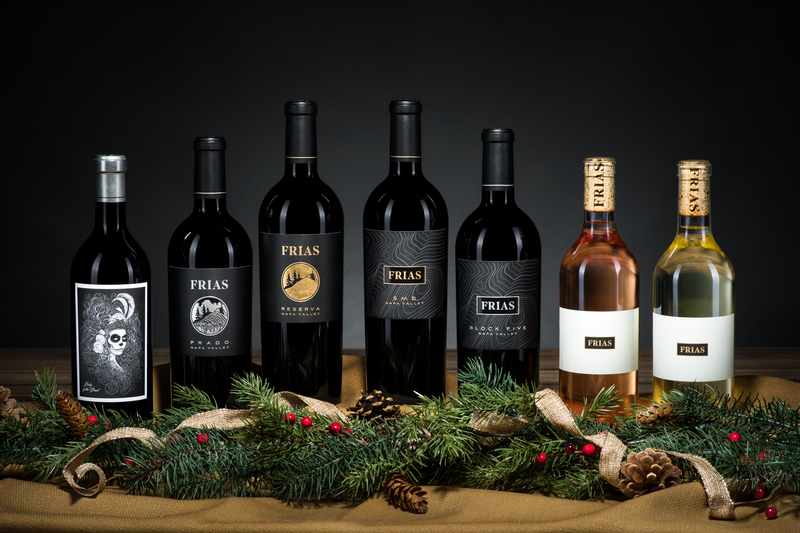 The holiday season is in full swing! The lights are hung, the presents are wrapped under the tree, the cookie taste testing has begun, and we have all the holiday cheer over here at FRIAS. From setting the dinner table to our holiday playlist, we're giving you our guide to celebrating the holiday season!
The Classic Holiday Films
This is one department that sparks endless debate – what is the greatest holiday film of all time? We can never pick just one, so we've put together a handful of favorites that we find ourselves watching year after year.
As young boys, Fernando and Manny would love to watch traditional holiday classics like It's a Wonderful Life and Miracle on 34th Street with hot chocolate in their mugs and a homemade cookie from their mother, Maria, in-hand. They would go back and forth through the channels the day after Thanksgiving hoping these timeless black and white films would be on.
And of course, as they got older, they enjoyed comedies where they learned life lessons, like A Christmas Story, which taught the boys never to lick a frozen pole! Then we have the humorous National Lampoon's Christmas Vacation that inspired the FRIAS brothers to go all out when decorating their homes Griswold-style for the holidays with as many twinkling lights as possible.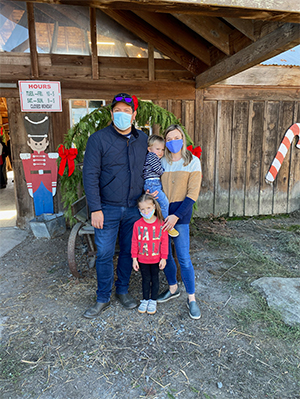 Now, Fernando enjoys creating special traditions with his own children. He enjoys watching holiday films with his kids like Elf, Dr. Seuss's The Grinch, and holiday series like The Santa Clause and Home Alone. These feel-good, kid-friendly films have his children smiling and laughing for hours.
The Soundtrack to the Holidays
Whether you're decorating the Christmas tree or hosting an intimate holiday gathering, a festive soundtrack is essential to setting the mood while you deck the halls. The day after Thanksgiving, we switch up the tunes to get into the holiday spirit with one of our all-time favorites, Andy Williams' classic, It's The Most Wonderful Time Of The Year. This song is a celebration and description of all activities associated with the holidays, which instantly gets us all excited for the season!
The holidays wouldn't be complete without Mariah Carey's, All I Want for Christmas is You. This song is the perfect modern addition to the holiday playlist that gets everyone thrilled for Christmas time. Have you heard this tune's remix called "All I Want for Christmas is FRIAS"? It's one of our personal favorites, and if you're lucky enough, Manny might belt out the number for our FRIAS fans on TikTok.
The Holiday Fare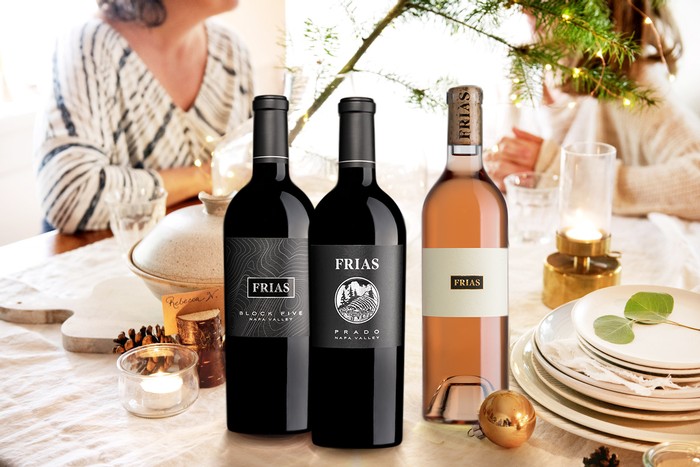 Where do we even start? From appetizers to the main dish to the homemade goodies in between, the holidays are a time when calories don't count!
Our Christmas day usually starts with a hefty charcuterie spread filled with endless amounts of cheeses and meats. We love to pair this appetizer with a chilled glass of our 2019 FRIAS Rosé or, if you prefer red wine, our Lady of the Dead Cabernet blend.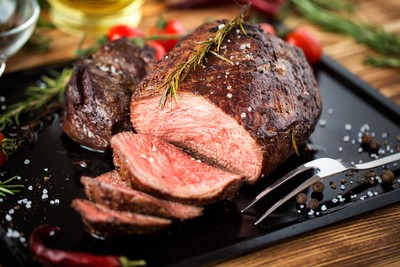 Now we move on to the main course—dinner! Our favorite classic Christmas dinner is a melt-in-your-mouth Roasted Beef Tenderloin served with creamy Au Gratin Potatoes. The simply seasoned beef with crushed peppercorn, kosher salt, and Dijon mustard goes hand-in-hand with the tender, potatoes bathed in a rich and creamy cheese sauce. And for the ones watching their figures, try a simple crave-worthy five-ingredient Christmas salad.
Now, if you still have room for dessert, which we know you will, we have the ultimate sweet tooth lineup! We love to bake many holiday cookies, from a classic frosted sugar cookie in different holiday shapes to a chewy chocolate chip cookie that melts when you pull it apart. Our family also finds joy spending time together, making and decorating a classic gingerbread house.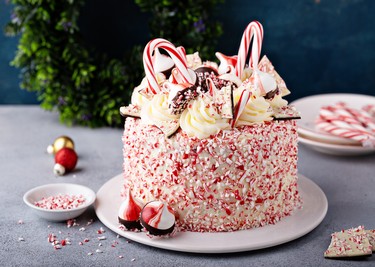 But if you're looking for a dessert dish aside from cookies, one of our go-to options is a Chocolate Peppermint Cake. This fluffy, tender, and ultra-rich cake pairs perfectly with a bottle of our PRADO, which reveals the deep layers and long-lasting purity of the chocolate.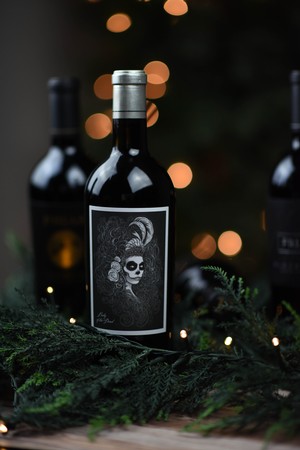 That's a wrap to the holiday FRIAS guide! We hope you have a fantastic season filled with joy, cheer, and the ones you love. Make sure to share your own guide to the holidays by tagging us on Instagram.
Our family hopes a glass of FRIAS will be in-hand when creating new traditions this season. Happy holidays!