May 6, 2022 | Frias Family
Join Us for Our First-Ever Release Party!
We're thrilled to announce that we're hosting OUR FIRST RELEASE PARTY on August 27th from 2:00pm-4:30pm at Feast It Forward in Napa Valley. Join us for a beautiful afternoon filled with FRIAS select wines, DiFilippo Wood Fired Pizza, live music, and of course great company.

We recommend that you start planning your trip now and have a local travel agent who can procure the best rates at many local hotels. Send her an email or give her a call at (707) 320-8922 to start exploring options today! We look forward to seeing you there.
You can purchase your tickets here!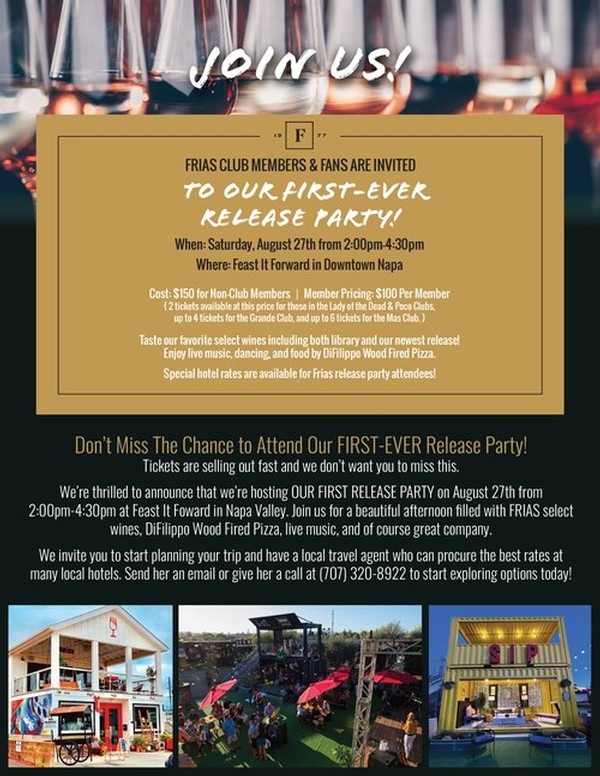 Comments
Commenting has been turned off.