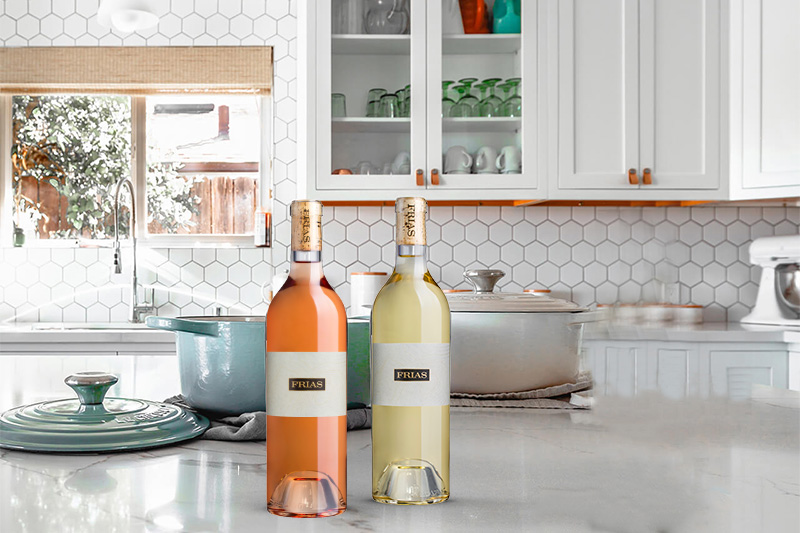 To kick off the summer season, our very own Christina Machamer, winner of the fourth season of Hell's Kitchen, put together two of her favorite food and FRIAS wine pairings. Grab your apron and a glass (or two!) because we've cooked up the ultimate summer food and FRIAS lineup!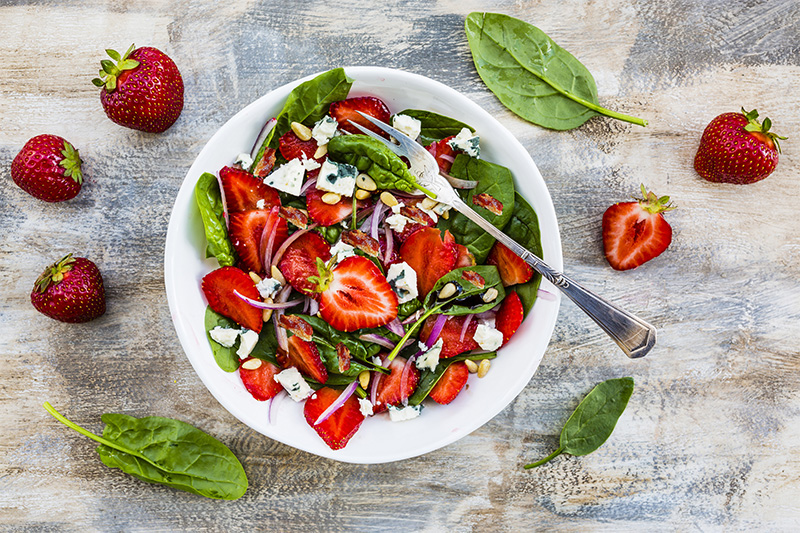 Who doesn't love a simple summer salad paired with a glass of 2019 FRIAS Rosé? You won't believe how easy and delicious this is. There is a diverse mix of flavors in this dish from the fresh strawberries and crispy bacon, intertwined with crumbled bleu cheese over organic mixed greens, lightly drizzled with aged balsamic and olive oil. Top the salad with toasted pepitas, fresh ground pepper, and salt. Serve with a chilled glass of FRIAS Rosé— and you have the ideal summer scene.
Our Rosé is delicate yet versatile, making it the must-have wine for this dish. The acidity and bright fruit balance the combination of bacon, strawberries, and bleu cheese. There is a hint of sweetness but also a level of richness and strength that leaves the palate craving more!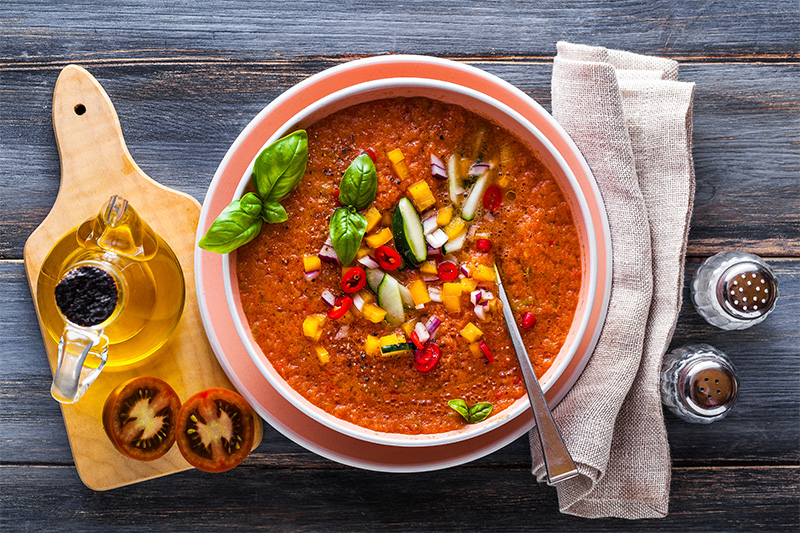 Next up on our summer menu: Peach and Tomato Gazpacho. What better way to embrace the summer weather than with a bowl of Gazpacho with a peachy flair?
Our 2018 FRIAS Sauvignon Blanc is the ideal complement for this pairing because of its fresh fruit and crisp flavor profile that goes hand in hand with the acid in the fresh tomatoes.
You can overload your Gazpacho with shallots, tarragon, garlic, salt, and pepper, and this light citrus wine will still shine with its perfectly-ripened fruit. This leads to a refreshing finish that brings out the tropical nuances within the Sauvignon Blanc. It's a well-balanced wine that accentuates all the combination of flavors from the juicy peaches to the spices.
Now that your stomach is full and your glasses are empty, make sure to stock up on your favorite summertime sippers to kick-off the sunny season ahead! Share with us your favorite FRIAS and food pairings by tagging @friasfamilyvineyard on Facebook or Instagram for a chance to be featured.
Download the recipes: