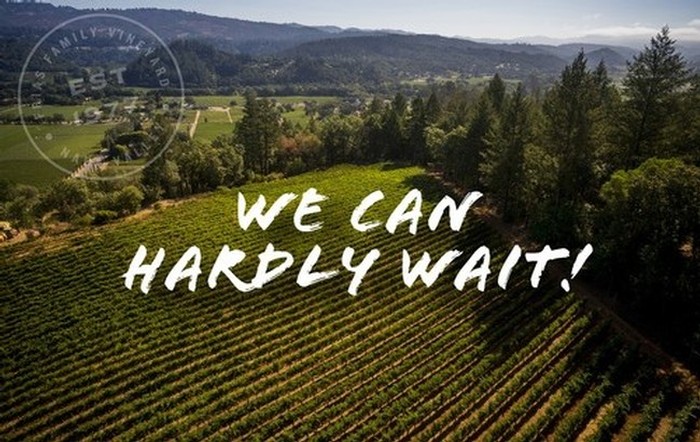 Ready for some good news? True, we have all been touched by unprecedented challenges in the past two years. But here at FRIAS Family Winery, the ripple effects of the Pandemic and the Glass Fire — a double whammy — have kicked our creativity and determination into extra high gear, and helped us remember why we do what we do. It's you!
And to show our gratitude for your support, we have some great things in store to help make 2022 a year we'll toast to with a grin and a great glass of wine.
First, be sure to mark your calendar for our first-ever Wine Release Party! The party takes place on Saturday, August 27th at Feast It Forward in Downtown Napa. We can't wait to see you, and we've even arranged some special hotel rates. You can email KAdamsonconsulting@gmail.com or give her a call at (707) 320-8922 to start planning your trip now!
There's a special new wine coming soon, which will replace next year's SMD + Reserva. Created as a tribute to FRIAS brothers Fern and Manny, this wine truly encapsulates the heart and soul of our brand. The brothers' first winemaking collaboration has resulted in a wine they both truly love and are connected to.
Finally, due to the impacts of the Glass fire and the limited availability of our wines, we'll soon be shifting to an allocation model. We'll be sharing all the details about this in the coming weeks, so stay tuned.