April 23, 2021 | Frias Family
FRIAS SPRING NEWSLETTER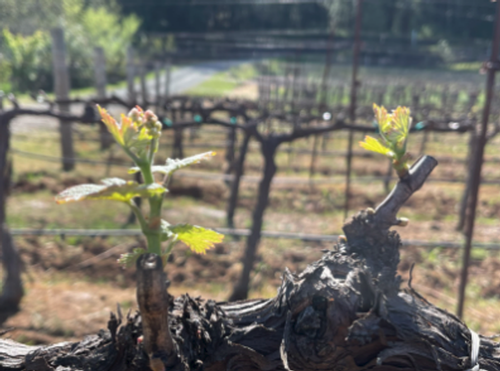 Spring is one of the most beautiful times in California wine country. The buds have burst into new life which are getting us excited for a prosperous new vintage. Restrictions across the country are slowly easing up allowing us to get back out on the road safely, and most importantly, we can finally say we're BACK for tastings after being shut down for over a year. We hoped and dreamed a springtime miracle would happen, and we're so glad we can say it has!
---
We're Back, Baby!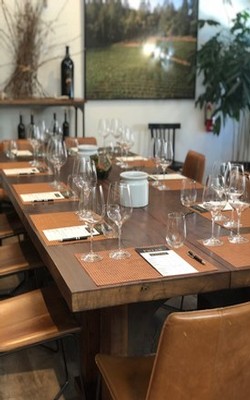 We've been patiently counting down the days until we were able to utter the words "we're ready to host you safely," and now we can! We want to express our sincere gratitude to you all for sticking by us and supporting our small family-owned business in whatever way you could when we were shut down. Times were hard and still are, and knowing our fans had our backs through it all makes us realize how extremely lucky we are.
That said, our team is eager and ready to pour you the newest releases of our most coveted wines!
Here's what you need to know when joining us for a tasting:
We will host by appointment only, one group at a time.
We've always had high sanitation standards, but we're doubling our efforts and adding additional protocols to protect our FRIAS fans and team.
We're here to provide you with an enjoyable and relaxing experience! To book your private tasting, phone our office at 707-927-5106, send us an email at info@friasfamilyvineyard.com, or submit a reservation form.
---
On the Road Again...
One of our favorite opportunities is connecting with our fans not only in our Napa Valley home, but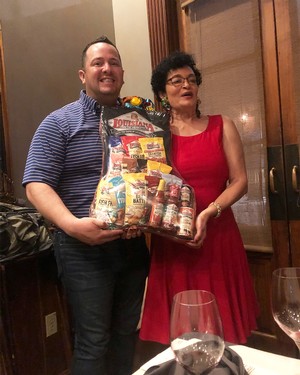 wherever they like to call home. With extremely limited travel over the past year, Manny and Fern didn't get the chance to visit our fans as much as they would have liked to. With restrictions all over the country slowly easing up, they have been starting to get back out there and connecting with you.
Manny recently made his way south where FRIAS fan Paula sent us home with the taste of Louisiana! We're officially taking suggestions on which FRIAS wine and spicy cajun dish he should whip up. Our team was thinking our full-bodied, multi-layered 2018 BLOCK FIVE will cut through and accentuate the various spices with whatever recipe Manny chooses. The FRIAS brothers are currently out traveling, so make sure to say "hi" if they're in your neck of the woods!
---
Mothers Love FRIAS!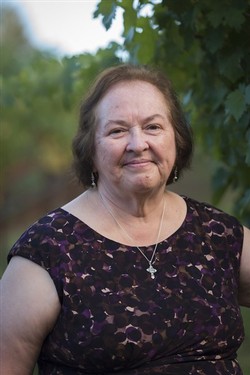 Yes, Mother's Day is right around the corner, and we've pulled out two essential FRIAS wines that will please the palates of all the moms out there! No Mother's Day would be complete without a bottle of our PRADO and our crisp Sauvignon Blanc. The PRADO is extremely special to our family as it's a tribute to our sweet mother, Maria's maiden name!
Surprise that special mom in your life now through Sunday, May 9th by enjoying half-price ground shipping when you mix-and-match six or more bottles of our 93+ point 2017 PRADO and 2019 Sauvignon Blanc.
---
FRIAS springtime is in full swing! This season our team will connect with our fans in whatever way they feel comfortable doing so. If you'd like to join us for a tasting, the FRIAS Man Cave is calling your name. If you'd like us to come out on the road, you know who to call (707-927-5106). And, if you'd like to get stocked up on our killer wines, you know where to look!
We love hearing from you, so make sure to share with us on social media how you're enjoying FRIAS. Cheers to optimism, determination, and a good time!
Comments
Commenting has been turned off.