Enjoy your Summer with Sauvignon Blanc & Rosé
The newly bottled 2020 Rosé is made from beautiful Syrah and Cabernet from premium vineyard sites in Paso Robles. We were able to bottle just 70 cases of Rose for the vintage; less than we typically do, but a lot better than none! With such limited quantities of 2020 Rose and a small amount of 2019 Sauvignon Blanc remaining, be sure to grab some of these beauties for Summer refreshment before they're gone! We're even offering a special rate on overnight Summer shipping so you can have these wines in hand soon.

Just prior to Memorial Day, we bottled our stellar lineup of 2019 single-vineyard Cabernets, 2019 Lady of the Dead, and 2020 Rose. Winemaker Todd Heth offered some narrative about what bottling is like and a note about the coming wines.
"It's that exciting, stressful time of year when we can finally gently coax our previous vintage wine from barrel into bottle…this time the 2019s. After stewarding and watching the wine develop from bud break on the vines, berry and grape cluster development, harvest, crush and then aging in barrel, bottling is the culmination on the winery side. Getting the boisterous new wines into bottle is a delicate balancing act, from gently moving the wine out of the barrels to making sure all the bottling supplies arrive on time (no small feat due to congested shipping and supplies limitations over the past year). Bottling days can be fun with an extra crew on hand to help packing, labeling, stacking, and all the extra energy, music, food, and talk. And there's the pride of seeing the final package, with shiny new labels coming off the line and putting them into the boxes.
We were happy to taste all of the 2019 vintage wines as we prepared for bottling. While we monitor and taste all the various barrels often over their life in the winery cave, sometimes they can open up, and things come together as we get them ready to send out to the world. 2019 was a great vintage in terms of fruit purity and depth, and as we were tasting, they struck us as having even more dark fruit and deep tones than we had noticed early on. Maybe it was because they started out in the shadows of the great 2018 vintage. But now, they stand tall themselves, having developed deliciously along the way. Each of the wines has their own different character, and overall the aromatic dark fruits and juicy nature of the vintage are beguiling. Tasting together in preparation, it was hard not to smile. All the hard work, effort, and patience have paid off and come to a crescendo. It looks to be a classic vintage that will please folks, and we look forward to sharing these wines with you."
Cheers!
Fern & Manny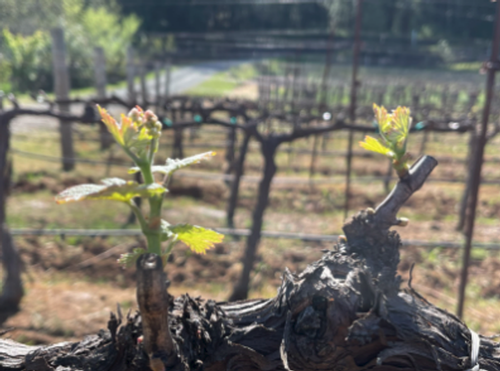 Spring is one of the most beautiful times in California wine country. The buds have burst into new life which are getting us excited for a prosperous new vintage. Restrictions across the country are slowly easing up allowing us to get back out on the road safely, and most importantly, we can finally say we're BACK for tastings after being shut down for over a year. We hoped and dreamed a springtime miracle would happen, and we're so glad we can say it has!
---
We're Back, Baby!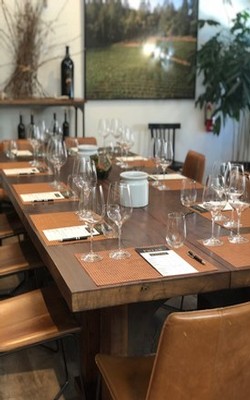 We've been patiently counting down the days until we were able to utter the words "we're ready to host you safely," and now we can! We want to express our sincere gratitude to you all for sticking by us and supporting our small family-owned business in whatever way you could when we were shut down. Times were hard and still are, and knowing our fans had our backs through it all makes us realize how extremely lucky we are.
That said, our team is eager and ready to pour you the newest releases of our most coveted wines!
Here's what you need to know when joining us for a tasting:
We will host by appointment only, one group at a time.
We've always had high sanitation standards, but we're doubling our efforts and adding additional protocols to protect our FRIAS fans and team.
We're here to provide you with an enjoyable and relaxing experience! To book your private tasting, phone our office at 707-927-5106, send us an email at info@friasfamilyvineyard.com, or submit a reservation form.
---
On the Road Again...
One of our favorite opportunities is connecting with our fans not only in our Napa Valley home, but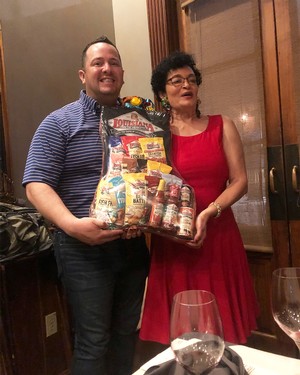 wherever they like to call home. With extremely limited travel over the past year, Manny and Fern didn't get the chance to visit our fans as much as they would have liked to. With restrictions all over the country slowly easing up, they have been starting to get back out there and connecting with you.
Manny recently made his way south where FRIAS fan Paula sent us home with the taste of Louisiana! We're officially taking suggestions on which FRIAS wine and spicy cajun dish he should whip up. Our team was thinking our full-bodied, multi-layered 2018 BLOCK FIVE will cut through and accentuate the various spices with whatever recipe Manny chooses. The FRIAS brothers are currently out traveling, so make sure to say "hi" if they're in your neck of the woods!
---
Mothers Love FRIAS!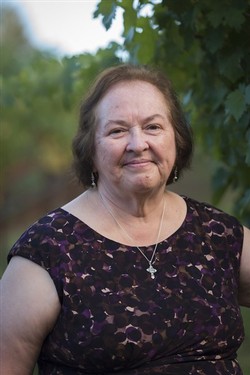 Yes, Mother's Day is right around the corner, and we've pulled out two essential FRIAS wines that will please the palates of all the moms out there! No Mother's Day would be complete without a bottle of our PRADO and our crisp Sauvignon Blanc. The PRADO is extremely special to our family as it's a tribute to our sweet mother, Maria's maiden name!
Surprise that special mom in your life now through Sunday, May 9th by enjoying half-price ground shipping when you mix-and-match six or more bottles of our 93+ point 2017 PRADO and 2019 Sauvignon Blanc.
---
FRIAS springtime is in full swing! This season our team will connect with our fans in whatever way they feel comfortable doing so. If you'd like to join us for a tasting, the FRIAS Man Cave is calling your name. If you'd like us to come out on the road, you know who to call (707-927-5106). And, if you'd like to get stocked up on our killer wines, you know where to look!
We love hearing from you, so make sure to share with us on social media how you're enjoying FRIAS. Cheers to optimism, determination, and a good time!

The mustard is in full bloom, the days are longer, and the weather is warming up, which means springtime has officially arrived on Spring Mountain! Every release of a new vintage is such an exciting moment for our family, and the 2018 vintage is no exception. This spring will be filled with optimism, and what better way to celebrate a change in season than with new Spring Release wines? Without further ado, meet the must-have 2018 Spring Mountain Cabernet Sauvignons—RESERVA and SMD—and get to know our brand new vineyard project: the 2018 Vangone Cabernet Sauvignon.
---
All Hail the 2018 Spring Mountain Cabs
2018 RESERVA | 96 Points, Jeb Dunnuck & 95 Points, The Wine Advocate
This wine is just a beauty. The 2018 RESERVA is 100% Cabernet Sauvignon from our estate vineyard. Deep garnet-purple in color with intense blackberry barreling out of the glass, the pretty floral high-tone notes, and dark cocoa powder lead further to tilled earth, iron, and leather. A delicious sweetness of fruit on the palate is encased by velour-soft tannins that still have depth and grip with seamless long, lingering dark fruit concentration.
Fern's thoughts on the 2018 RESERVA, "It's an elegant but manly beast. This baby is prime for a bone-in ribeye and a little mac and cheese. Give it a good decant at first and let it get happy for a few hours."
This is a timeless wine and a must-have for your cellar!
2018 SMD | 94 Points, Jeb Dunnuck & The Wine Advocate
Our flagship wine, SMD, truly showed up in 2018. This wine gives up dark, toasty cherry and plum notes followed by mocha, cedar, creosote, saddle leather, a whiff of chocolate cake, and forest floor with some graphite. The bright, juicy blackberries on the palate burst forward with chunky tannins that turn silky, giving structure to a long fruited wine of purity.
Receiving praise from wine critic Jeb Dunnuck such as "A smoking value in Napa Valley Cabernet" and "It's up with the best Napa Cabernets under $100," this is one FRIAS stunner you must try!
---
A New Vineyard Project
2018 Vangone Cabernet Sauvignon | 98 Points, Jeb Dunnuck and The Wine Advocate
This 2018 FRIAS Vangone Cabernet Sauvignon is the inaugural release of an exciting new vineyard project from the Vangone Vineyard. This wine is extremely limited in production—we only made 49 cases! Vangone Vineyard is perched 900 feet above Rector Reservoir and situated just south of Pritchard Hill, overlooking Oakville Cross Rd. Why the name Vangone? When the remote property was about to be developed, police brought to the owner's attention a van that had mysteriously been abandoned there, chock-full of a controlled substance (that has recently been legalized in California). The owner mentioned the problem to a vineyard worker, and when he inquired about the whereabouts of the van the next day, he was simply told, "Vangone."
The 2018 Vangone sports an uber dark core of intense, layered black fruits (a heart of darkness), framed by sandalwood, exotic spices, toasty mocha, dried flowers, and a slight ginger-soy interplay. Its sweet fruit attack of blackberry and black currant leads to a chewy dark wine of depth that has opulence and elegance built on a solid frame and richness that is enveloped in a long pure mineral-laced finish.
Jeb Dunnuck said, "I can't find anything wrong with it," and we couldn't agree more!
---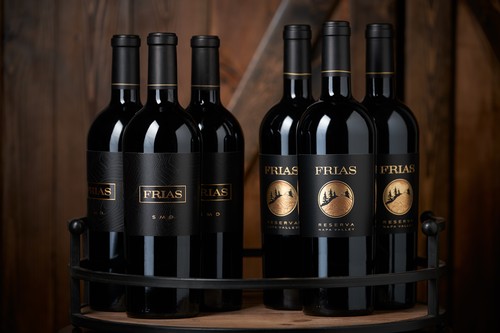 The 2021 FRIAS Spring Release is a lineup that our family is incredibly proud of. We can't wait for FRIAS fans to get their hands on these beauties and start enjoying them with family and friends. This vintage will be filled with memories, an embodiment of positivity, and just a good time.
Uncork these wines for BBQs, days on the lake, a night at home, or whatever springtime activity you have planned. Make sure to share with us on social media! If you still haven't purchased the 2021 FRIAS Spring Release, check out our online shop and grab yourself a couple of bottles. Cheers to a killer vintage of FRIAS!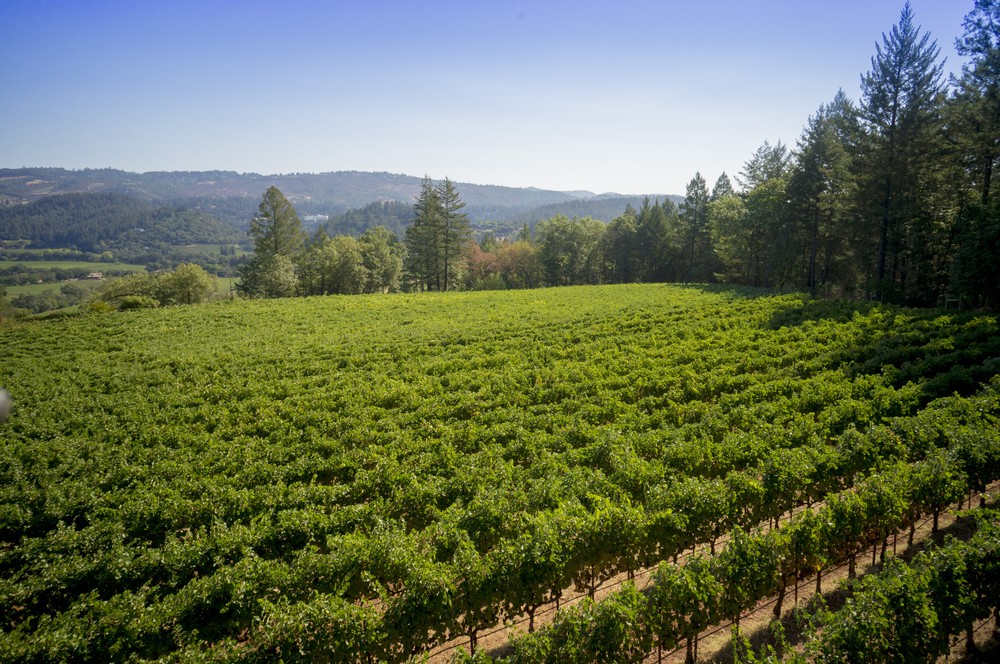 Located at a low point of the Mayacamas Mountain range on Napa Valley's western hillside lies the appellation known as the Spring Mountain District. Covering 8,600 acres, there you will find 1,000 acres planted to vineyards – 100 of those belonging to our family. The Spring Mountain District received its official designation as an American Viticultural Area (AVA) in 1993.
The Climate, Terroir, and Soil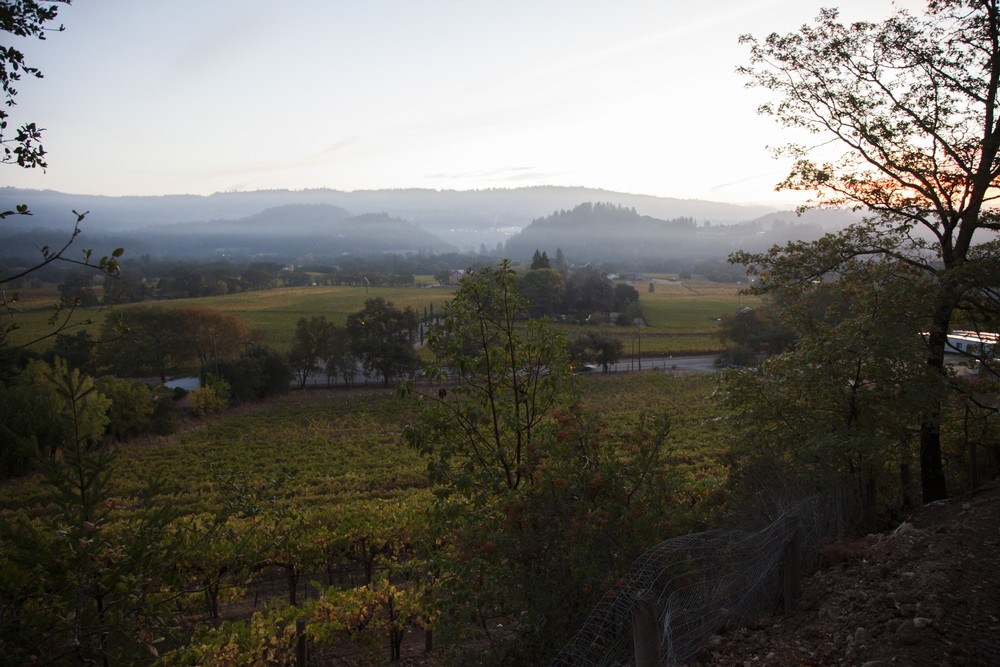 The terroir of Spring Mountain is defined by diverse topography, climate, and soils. It's a cooler and wetter appellation compared to the valley floor, and most vineyards sit above the fog line, providing warmer nights and cooler days. The marine layers from San Pablo Bay and the Pacific Coast affect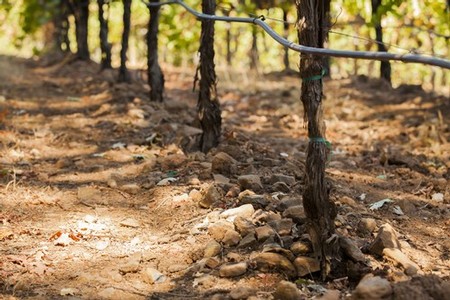 mid-summer and early autumn temperatures. Spring Mountain's mean temperatures during the ripening months, September and October, are considered ideal for most wine grape varieties.
Spring Mountain's terroir depth varies and tends to be deeper than other nearby mountain terrains. The soils contain an equal mixture of sedimentary rocks (sandstone and conglomerates) and Sonoma volcanic formations. This allows the region to distinguish itself from the adjacent mountain areas and create a unique environment for captivating and complex wines.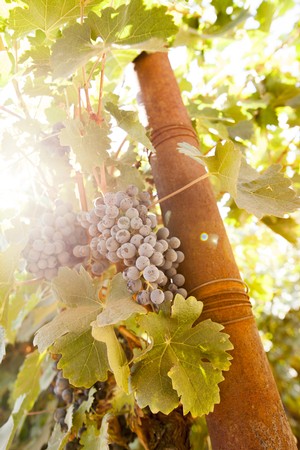 The Wines
About 90% of the wine produced in Spring Mountain is red, predominantly Cabernet Sauvignon.
Our flagship wine, SMD, which stands for Spring Mountain District, is very special to our family. Not only is it the first wine we produced back in 1987, but it encompasses all aspects of the terroir within our vineyards and is a true ode to premium mountain fruit.
We're so excited because our 2021 spring release is just around the corner and will be featuring our highly rated 2018 RESERVA and 2018 SMD! If you haven't already done so, this will be an opportunity for you to fall in love with the Spring Mountain fruit like our family did. Make sure you're signed up for our mailing list to gain access to our 2021 spring release!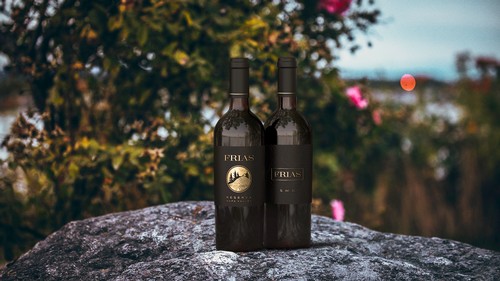 Spring Mountain is a crown jewel of the Napa Valley, and we invite you to discover this Mountain AVA through our terroir-driven Cabernet Sauvignons.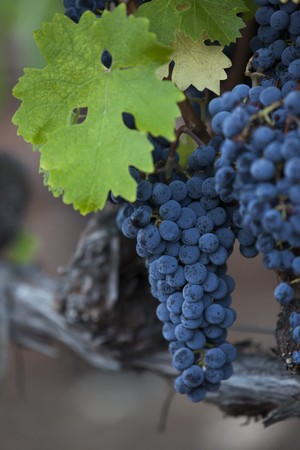 The 2018 vintage was one all of us around the Napa Valley prayed for. After the turbulent year prior, a seamless season of patience was the answer we all wanted. We've put together the 2018 FRIAS Vintage Report, which will review the growing season and our recently rated lineup of wines by Lisa Perrotti-Brown from The Wine Advocate, receiving scores as high as 96 points!
The Growing Season
This year was the embodiment of the adage slow and steady wins the race. It was somewhat unusual in that the fruit was both plentiful and delicious, similar to the 2012 vintage. We saw near-perfect weather from veraison to harvest, as a few heat spikes in early August led to an even, moderate fall. The extended hang time allowed the grapes to develop finesse and silky tannins that is unmatched in recent vintages.
Notes from Our Winemaker, Todd Heth
The grapes for our 2018 wines were chosen by discerning hands in the vineyard when they were harvested in October 2018. They were hand sorted twice in the winery to make sure only the best reached the fermentation tank. Once in the tank, the grapes sat cold a few days, developing color, flavor, and aroma before starting to ferment. The tank was gently punched down and pumped over for 18 days to carefully extract all of the grapes' best qualities. The wines finished a native malolactic fermentation in the barrels in about two months and were aged 19 months in small French oak barrels before bottling.
The Stunners from Oakville
Our recent fall releases are representations of this spectacular vintage and received noteworthy scores. Get your hands on our Oakville beauties by mixing-and-matching six or more bottles, and you'll receive $1 ground shipping when you use code: Frias2021 at checkout. This opportunity only lasts until Sunday, January 31st, so make sure you're stocked up for 2021!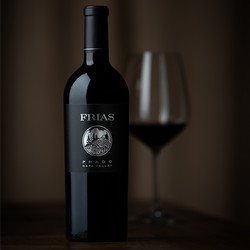 2018 PRADO | 96+ Points by The Wine Advocate
Made from 100% Cabernet Sauvignon, the 2018 PRADO is a medium-to-full-bodied wine. It yields a sultry, savory nose leading with graphite. The palate sings with a full range of jammy, juicy blue and black fruits, bending a note of cigar box and exotic spice. The acid structure is bright and fresh, allowing tart raspberry and black tea to interlace with the long and supple tannin finish.
2018 BLOCK FIVE | 94+ Points by The Wine Advocate
Produced from 100% Cabernet Sauvignon, the 2018 BLOCK FIVE is a medium-to-full-bodied wine, has a rich and seductive mouthfeel. It erupts from the glass with a generous bouquet of bramble fruit punctuated by sticky, ripe blackberries, and cherry pie filling. The juicy black fruit layers are supported by approachable, silky tannins that lead to memories of red roses and vanilla cherry cola.
The Cabernet-blend, FRIAS Fan-Favorite
2018 Lady of the Dead | 92 Points by The Wine Advocate
The 2018 Lady of the Dead is a medium-to-full-bodied wine. It features a mix of wild, brambly dark fruit, lavender, fig, plum, and cardamom. The freshness of fruit and balance on the palate belies its full-bodied character yet shows overall seamlessness and sweetness of fruit, good acidity, and spiciness that carries to a long finish.
Coming Soon from Spring Mountain
2018 RESERVA | 95 Points by The Wine Advocate
2018 SMD | 94 Points by The Wine Advocate
We're gearing up for our spring release featuring our Spring Mountain Cabernets—the 2018 SMD and the 2018 RESERVA. Sign up for our FRIAS Family Allocation, where members will have priority access to these wines before the release to the public. Trust us; these wines should be in everyone's cellar!
2018 was a year our team was extremely grateful for. Our complete lineup features killer wines that all FRIAS fans need to experience! If you haven't done so, get your hands on our fall releases and take advantage of an exclusive opportunity. Our spring release is just around the corner, and FRIAS Family Allocation members will have guaranteed access to our Spring Mountain Cabernets. Make sure you're signed up for our mailing list to stay up-to-date on all things FRIAS!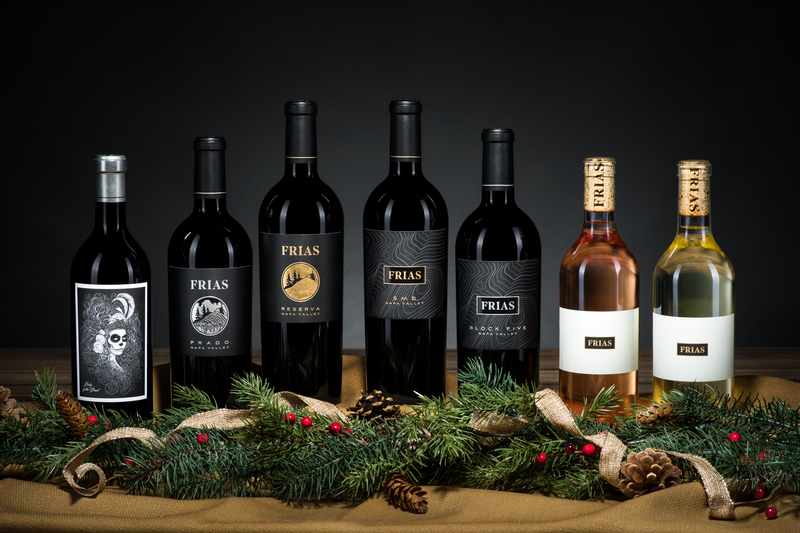 The holiday season is in full swing! The lights are hung, the presents are wrapped under the tree, the cookie taste testing has begun, and we have all the holiday cheer over here at FRIAS. From setting the dinner table to our holiday playlist, we're giving you our guide to celebrating the holiday season!
The Classic Holiday Films
This is one department that sparks endless debate – what is the greatest holiday film of all time? We can never pick just one, so we've put together a handful of favorites that we find ourselves watching year after year.
As young boys, Fernando and Manny would love to watch traditional holiday classics like It's a Wonderful Life and Miracle on 34th Street with hot chocolate in their mugs and a homemade cookie from their mother, Maria, in-hand. They would go back and forth through the channels the day after Thanksgiving hoping these timeless black and white films would be on.
And of course, as they got older, they enjoyed comedies where they learned life lessons, like A Christmas Story, which taught the boys never to lick a frozen pole! Then we have the humorous National Lampoon's Christmas Vacation that inspired the FRIAS brothers to go all out when decorating their homes Griswold-style for the holidays with as many twinkling lights as possible.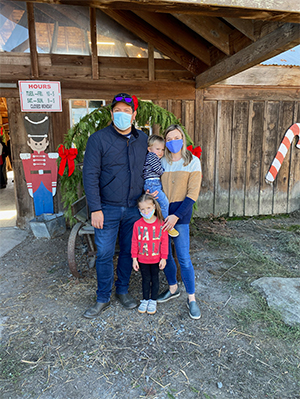 Now, Fernando enjoys creating special traditions with his own children. He enjoys watching holiday films with his kids like Elf, Dr. Seuss's The Grinch, and holiday series like The Santa Clause and Home Alone. These feel-good, kid-friendly films have his children smiling and laughing for hours.
The Soundtrack to the Holidays
Whether you're decorating the Christmas tree or hosting an intimate holiday gathering, a festive soundtrack is essential to setting the mood while you deck the halls. The day after Thanksgiving, we switch up the tunes to get into the holiday spirit with one of our all-time favorites, Andy Williams' classic, It's The Most Wonderful Time Of The Year. This song is a celebration and description of all activities associated with the holidays, which instantly gets us all excited for the season!
The holidays wouldn't be complete without Mariah Carey's, All I Want for Christmas is You. This song is the perfect modern addition to the holiday playlist that gets everyone thrilled for Christmas time. Have you heard this tune's remix called "All I Want for Christmas is FRIAS"? It's one of our personal favorites, and if you're lucky enough, Manny might belt out the number for our FRIAS fans on TikTok.
The Holiday Fare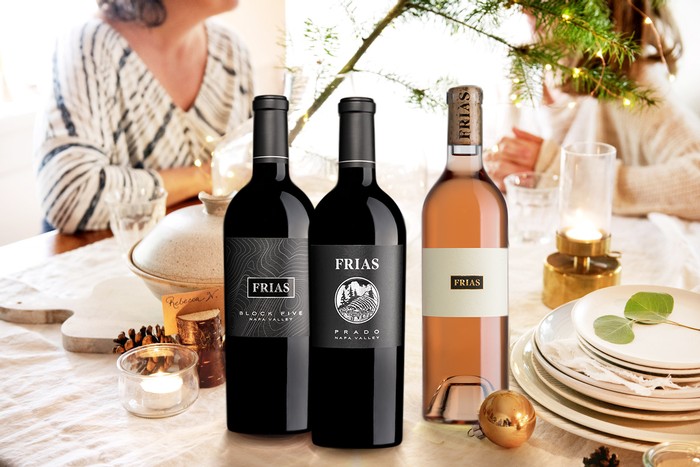 Where do we even start? From appetizers to the main dish to the homemade goodies in between, the holidays are a time when calories don't count!
Our Christmas day usually starts with a hefty charcuterie spread filled with endless amounts of cheeses and meats. We love to pair this appetizer with a chilled glass of our 2019 FRIAS Rosé or, if you prefer red wine, our Lady of the Dead Cabernet blend.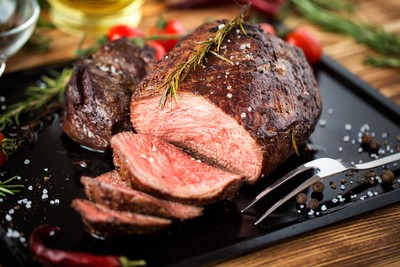 Now we move on to the main course—dinner! Our favorite classic Christmas dinner is a melt-in-your-mouth Roasted Beef Tenderloin served with creamy Au Gratin Potatoes. The simply seasoned beef with crushed peppercorn, kosher salt, and Dijon mustard goes hand-in-hand with the tender, potatoes bathed in a rich and creamy cheese sauce. And for the ones watching their figures, try a simple crave-worthy five-ingredient Christmas salad.
Now, if you still have room for dessert, which we know you will, we have the ultimate sweet tooth lineup! We love to bake many holiday cookies, from a classic frosted sugar cookie in different holiday shapes to a chewy chocolate chip cookie that melts when you pull it apart. Our family also finds joy spending time together, making and decorating a classic gingerbread house.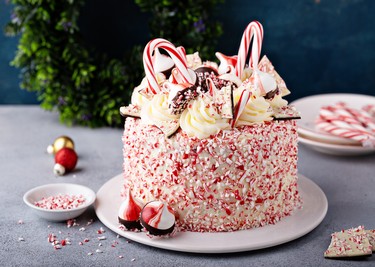 But if you're looking for a dessert dish aside from cookies, one of our go-to options is a Chocolate Peppermint Cake. This fluffy, tender, and ultra-rich cake pairs perfectly with a bottle of our PRADO, which reveals the deep layers and long-lasting purity of the chocolate.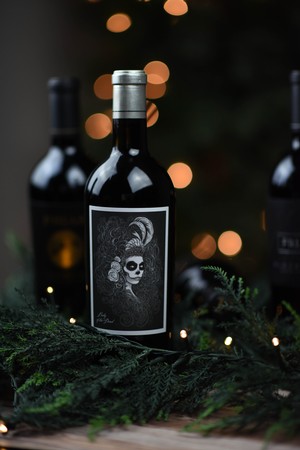 That's a wrap to the holiday FRIAS guide! We hope you have a fantastic season filled with joy, cheer, and the ones you love. Make sure to share your own guide to the holidays by tagging us on Instagram.
Our family hopes a glass of FRIAS will be in-hand when creating new traditions this season. Happy holidays!


Thanksgiving is the perfect opportunity to pair the dishes we know and love with some of our favorite FRIAS wines. The holiday spent giving thanks and sharing meals with loved ones may look a little different this year, but with the following delicious pairings, you're guaranteed to have a great time!
See how we will be setting our table on Thanksgiving:
Starters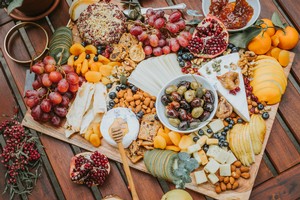 To kick off our holiday the right way, we will be serving up a tasty Charcuterie Board. Although it may seem intimidating, this appetizer is unbelievably easy to assemble and will surely impress your small group of guests. To properly enjoy this starter, we suggest uncorking a bottle of our recently released 2018 PRADO. Rated 96+ points by The Wine Advocate, this wine is made from 100% Cabernet Sauvignon and has a long and earthy finish that perfectly complements the richness of a variety of cheeses.
If you'd rather sip on a glass of white wine, we have just the duo for you. Our delicate, versatile 2018 Sauvignon Blanc goes well with dips of all kinds, and we all know that a Thanksgiving spread isn't complete without them. This year, we'll be making a Spinach Artichoke Dip. The creamy and salty flavors of this dip combined with the crisp acidity of our Sauvignon Blanc make for a dynamic duo.
Main Dish and Sides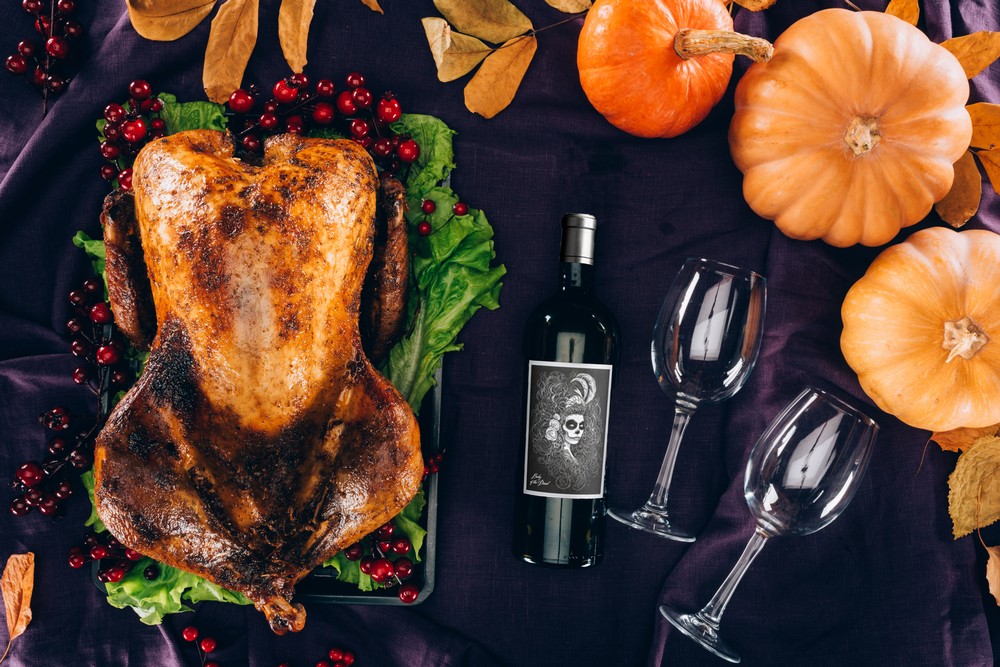 The moment we've all been waiting for—turkey. This year we won't be using a traditional Thanksgiving turkey recipe—we'll be shaking up our table with a Cajun-Spiced Turkey! This dish will taste incredible alongside our 2018 Lady Of The Dead, as the cajun spice adds savory, complex flavors to the turkey, and will stand up best against a medium-to-full-bodied red.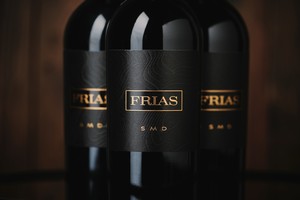 Now it's time to pair some of our favorite side dishes! Our 2017 SMD is a food-friendly wine that makes a perfect companion for Creamy Garlic Mashed Potatoes and Maple Bacon Brussel Sprouts. This wine is fresh, refined, and elegant with a long and fragrant finish, making it a flawless complement to a wide variety of side dishes.
The 2017 SMD will be the centerpiece of your table, and guess what? It comes in a large format! You can never have too much FRIAS wine to share this holiday season, and for the first time, our FRIAS limited-edition large-formats are available online.
Dessert
'Tis the season where calories don't count. Desserts will always be served at our table, and having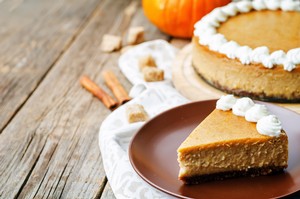 the right glass of wine is key. Our 2018 BLOCK FIVE will satisfy all of your dessert pairing needs. This spectacular vintage has a generous bouquet of bramble fruit, and was rated 94+ points by The Wine Advocate.
One of our favorite dessert pairings is the 2018 BLOCK FIVE and Pumpkin Cheesecake. The mouthwatering acidity of this wine accentuates the rich, earthy flavors in pumpkin cheesecake and the earthiness of the pumpkin is balanced out by the fruit aromas of the wine.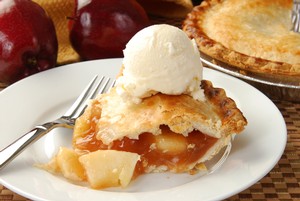 If a delicious Apple Pie is more your style, you're in luck. The memorable, silky tannins in this wine pair well with the buttery crust of an old-fashioned apple pie (we like to add a scoop of vanilla ice cream on top!).
Now that your Thanksgiving menu is prepared, it's time to grab some of our favorite FRIAS wines, share them with loved ones, and create memories that will last a lifetime, no matter if they're in-person or virtual. Be sure to show us how you're pairing FRIAS wine on Thanksgiving by tagging us on Facebook and Instagram!

The Story Behind the Label: Lady of the Dead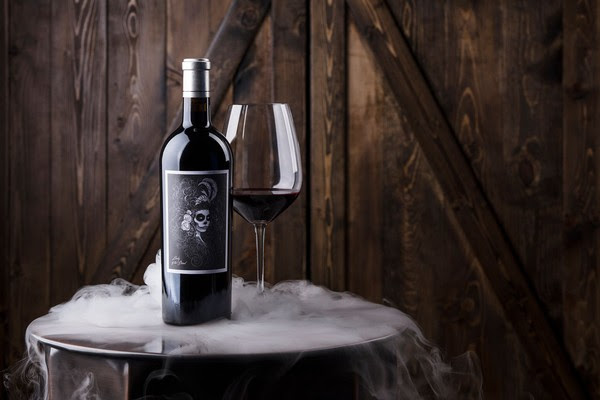 The year 2020 has become the year of our Lady—and the word is out! But just who is this enchanting, mysterious lady?
The Background of the Lady of the Dead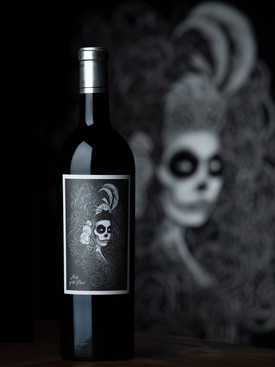 Formerly known in the FRIAS world as a red blend named TOPOGRAFIA, the inaugural release of the Lady of the Dead was in 2015. She's a beautiful Cabernet-heavy blend that's medium-to-full-bodied in richness, coating the palate with notes of lush burgundy plums and blackberries. Lady of the Dead is an homage to the FRIAS heritage and family and we refer to her as Catrina.
Catrina is our interpretation of Day of the Dead, Dia de los Muertos (October 31-November 2), and she is one alluring and sexy Lady. She is a strong and positive symbol and does not represent the dark or evil images associated with Halloween.
History of Day of the Dead (Dia de los Muertos)

Dia de los Muertos is a holiday celebrated throughout the United States and Mexico, with growing popularity throughout the world. This multi-day holiday is about coming together to remember and respect those who have passed and how they helped shape the lives of others. In Mexican culture, death is viewed as a natural part of the human cycle. We don't view this as a day of sadness; we view it as a day of celebration because our loved ones awaken and celebrate with us.
The Designing of the Label

For us, choosing our label design was one of the most important choices we had to make. It had to embody not only the quality of the wine but the FRIAS brand's look, feel, and overall vision. We chose a talented, local artist to bring that vision to life. We are very happy that so many people are drawn to Catrina.
Have you ever taken a close look at Lady of the Dead? She is adorned with grapevine hair. and her crown covertly forms F R I A S. Sometimes she appears with red, white, and blue roses; other times all red roses.
Just Released: the 2018 Lady of the Dead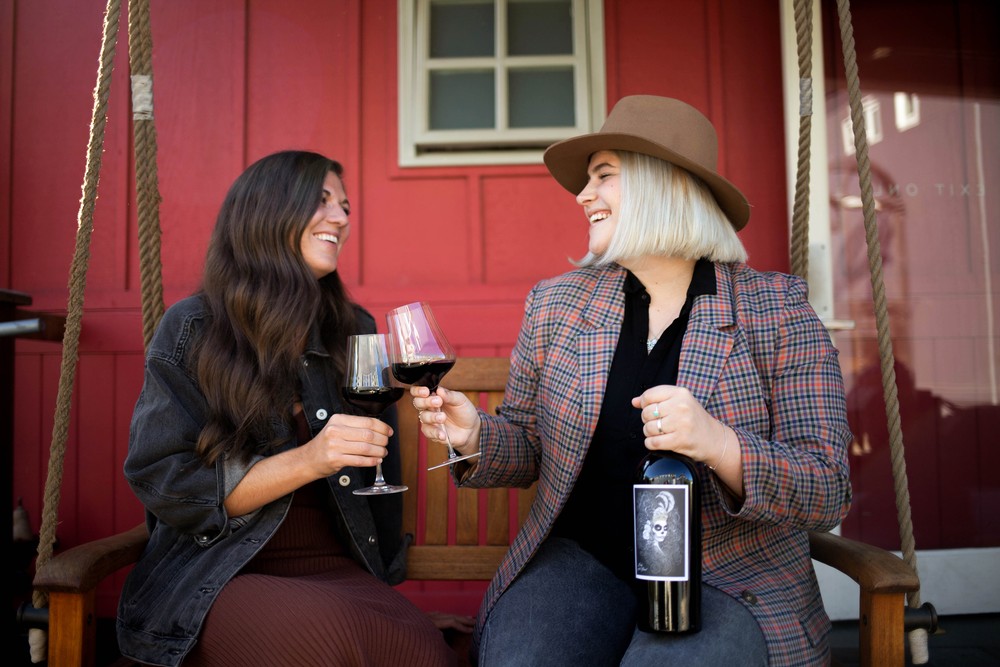 We recently released our 2018 Lady of the Dead. This vintage features a mix of wild, brambly dark fruit, lavender, fig, plum, garrigue, and cardamom. The freshness of fruit and balance on the palate belies its full-bodied character, yet shows overall seamlessness and sweetness of fruit, good acidity, and spiciness that carries to a long finish. She pairs lovely with a hearty steak or a hefty charcuterie board!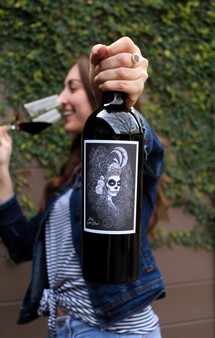 Have you fallen in love with our Lady? Take her home just in time for Dia de los Muertos! Snag a 12-bottle case and she'll ship for a flat rate of $48 when you use code: LOTDRELEASE. If you're enchanted with our Lady's unique artwork, you'll want to get your hands on a 1.5L or 6L which are etched and painted by hand, locally. For more information, phone us at 707.927.5106 or send an email to info@friasfamilyvineyard.com.
Vintage after vintage, Catrina is a sellout. Guarantee your access to Lady of the Dead by joining her club.
Please share with us on social how you like to enjoy Lady of the Dead.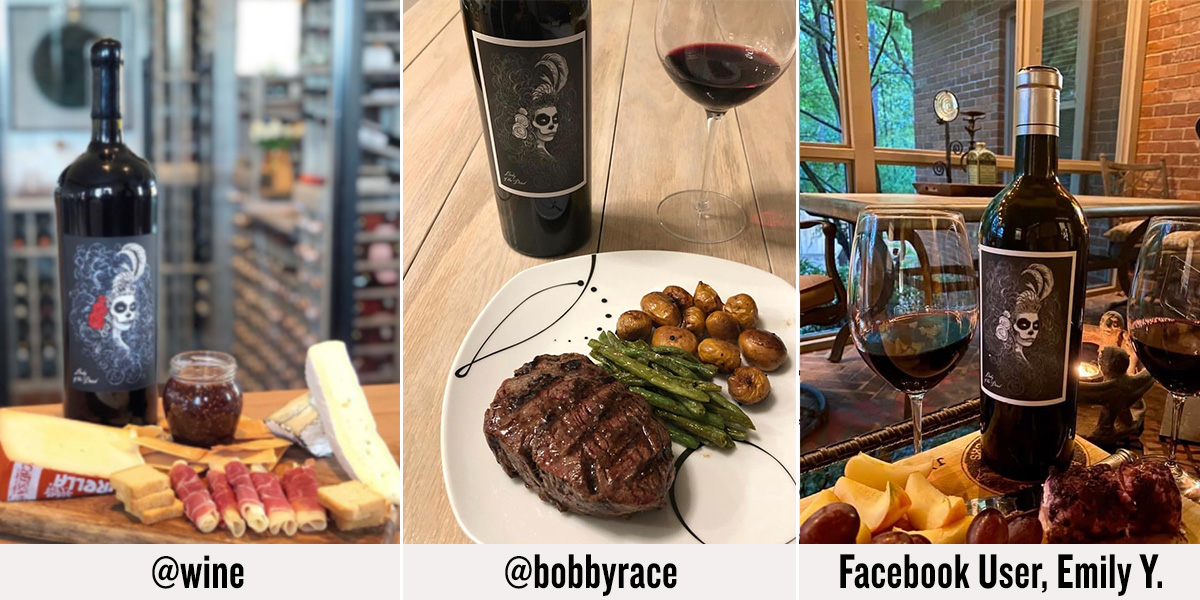 Since our first vintage of Cabernet Sauvignon in 1987, we've not lost sight of our founding principle—FRIAS wine is meant to be shared. Our family has built a legacy of handcrafting terroir-driven Cabernet Sauvignon produced in the beautiful Napa Valley. We launched the FRIAS Family Allocation with a commitment to bringing each member of our family the best benefits we can offer. We've narrowed it down to the top four reasons why you should join the FRIAS Family Allocation!
#1: Award-Winning Cabernets for all Connoisseurs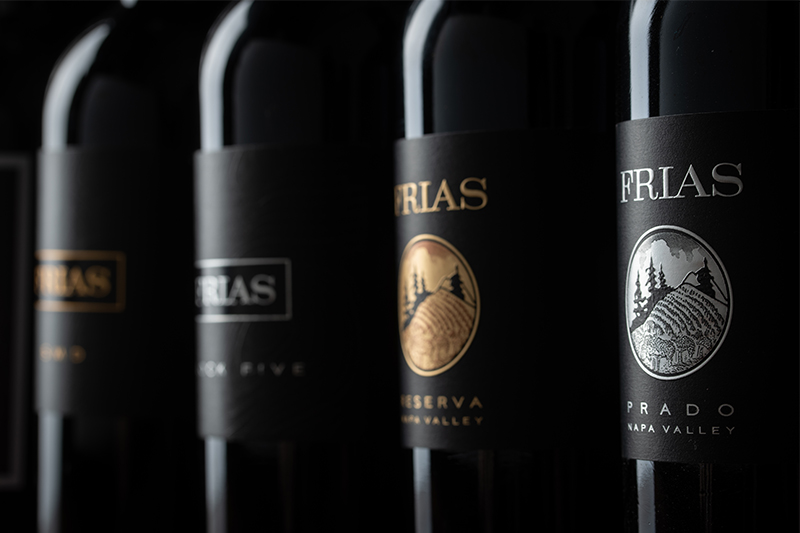 When you join the family, you receive two annual shipments of our Spring Mountain and Oakville AVA Cabernet Sauvignons. We offer three tiers with a bottle amount for every connoisseurs' preference and preferred shipping rates. Vintage after vintage, these wines receive the attention of notable wine critics like our 2016 PRADO, landing a 96-point rating from Lisa Perrotti-Brown, Wine Advocate and our 2015 BLOCK FIVE taking a whopping 97-points from Jeb Dunnuck!
#2: On the Road Access with Fern and Manny Jr.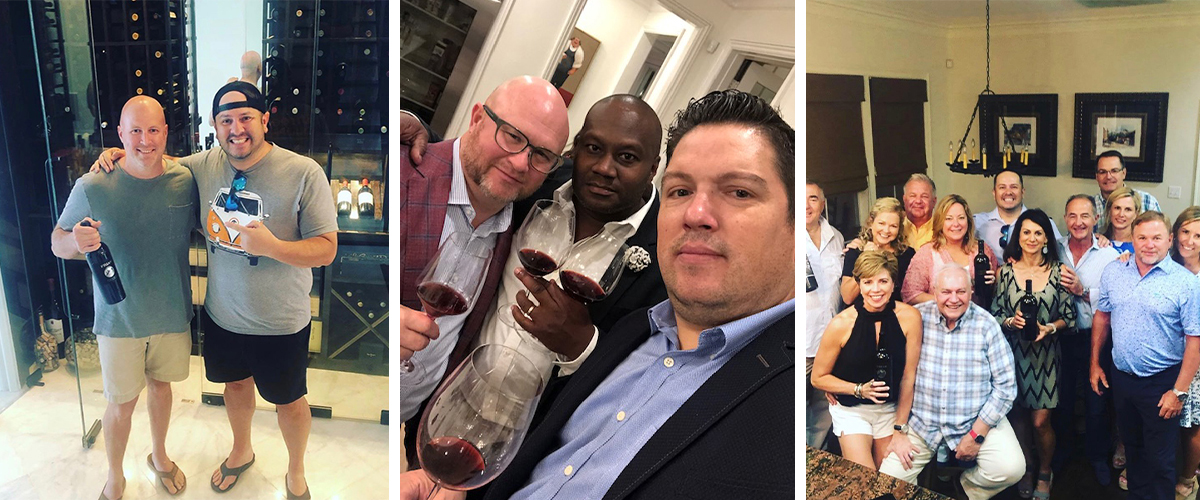 Now more than ever, traveling is different than it used to be! By joining the FRIAS Family Allocation, you have On the Road Access with Fern and Manny Jr. for private hospitality events. You may feel the most comfortable in your own home, and we don't blame you! So when you join the family, Manny and Fern pack their bags with the wines you know and love and bring a very unique wine tasting to you and your guests.
#3: Complimentary Tastings for you and your Guests

We treat our club members like family. As a member, you and your guests are welcome to the FRIAS North Napa Man Cave (women are always welcome, don't let the name fool you!). During your tasting, enjoy an easy-going and relaxed conversation while tasting award-winning wines with a FRIAS team member—you never know, Manny and Fern may even stop by!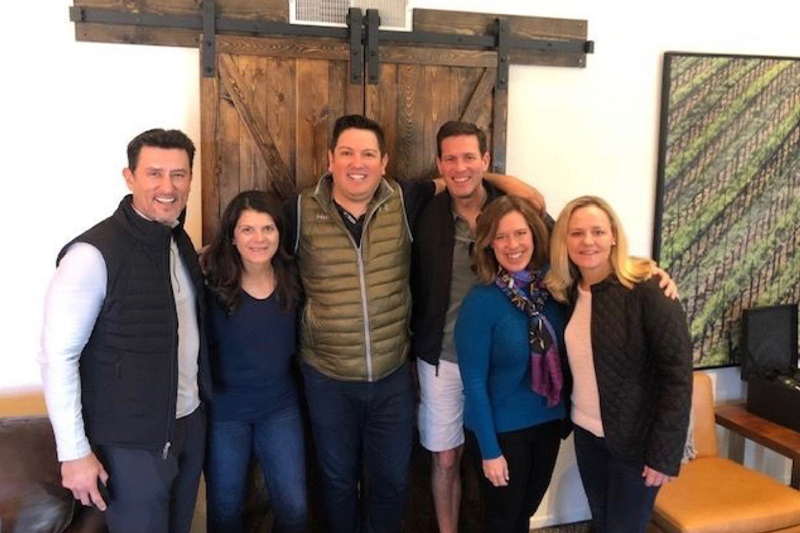 #4: You Become a Part of our Family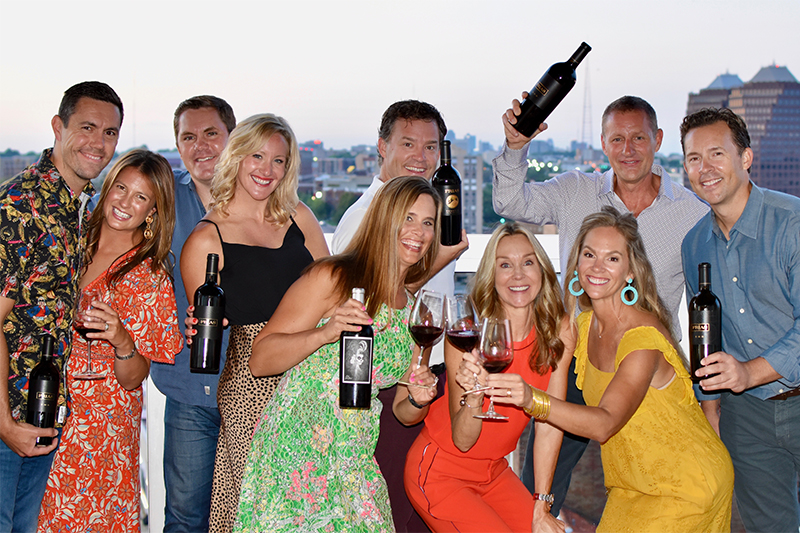 Pictured are Kansas City FRIAS Fans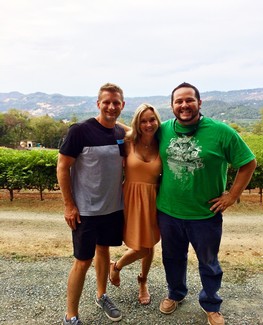 "At the recommendation of several friends, we made a trip to FRIAS and arranged for a tasting with Manny. He showed us Spring Mountain and we spent a lot of time having a blast; taking in the beautiful scenery and spectacular wines. We had arrived early afternoon and before we knew it we were going to be late for dinner… but of course, Manny knew the restaurant owner and made a call, so all was well. Since then, we have come to know other friends from Kansas City who share similar stories. When you join the club, you really do join the FRIAS family. Cheers from KC!" -Scott and Lisa, FRIAS fans since 2015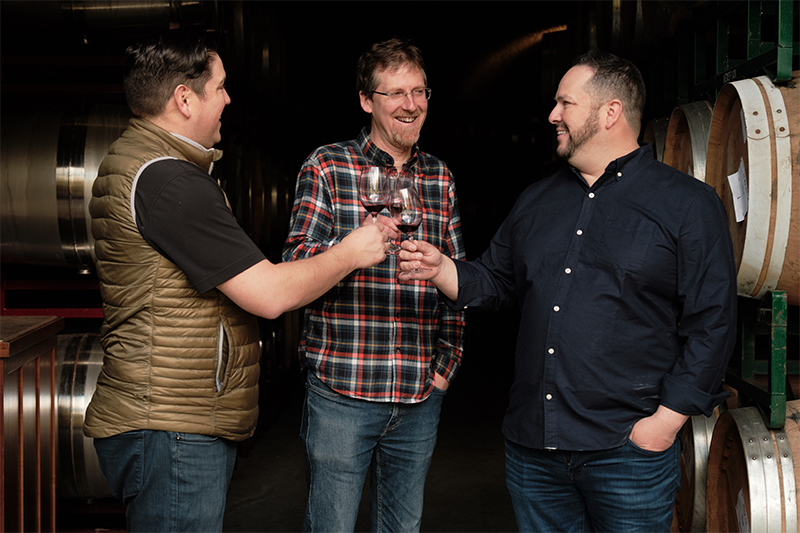 We could go on and on about why you should join the FRIAS Family Allocation, but the main reason is we love to get to know every member and share our wines with you. And as a family member, you gain priority access to releases, large formats, and so much more!

Our fall release is just around the corner, and 2018 is one spectacular vintage. Now is the perfect time to JOIN US!