October 9, 2020 | Frias Family
The Story Behind the Label: Lady of the Dead
The Story Behind the Label: Lady of the Dead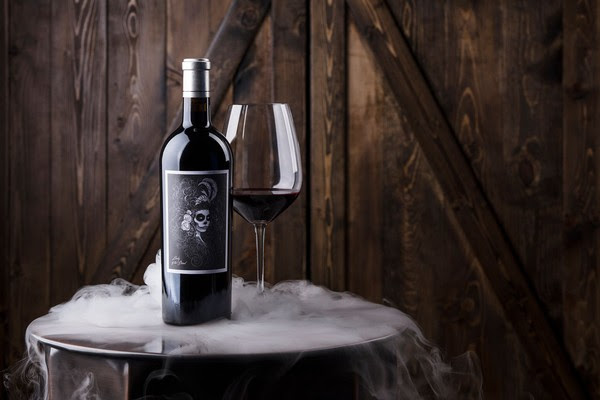 The year 2020 has become the year of our Lady—and the word is out! But just who is this enchanting, mysterious lady?
The Background of the Lady of the Dead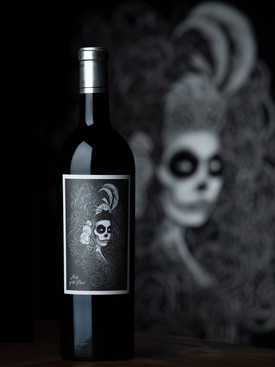 Formerly known in the FRIAS world as a red blend named TOPOGRAFIA, the inaugural release of the Lady of the Dead was in 2015. She's a beautiful Cabernet-heavy blend that's medium-to-full-bodied in richness, coating the palate with notes of lush burgundy plums and blackberries. Lady of the Dead is an homage to the FRIAS heritage and family and we refer to her as Catrina.
Catrina is our interpretation of Day of the Dead, Dia de los Muertos (October 31-November 2), and she is one alluring and sexy Lady. She is a strong and positive symbol and does not represent the dark or evil images associated with Halloween.
History of Day of the Dead (Dia de los Muertos)

Dia de los Muertos is a holiday celebrated throughout the United States and Mexico, with growing popularity throughout the world. This multi-day holiday is about coming together to remember and respect those who have passed and how they helped shape the lives of others. In Mexican culture, death is viewed as a natural part of the human cycle. We don't view this as a day of sadness; we view it as a day of celebration because our loved ones awaken and celebrate with us.
The Designing of the Label

For us, choosing our label design was one of the most important choices we had to make. It had to embody not only the quality of the wine but the FRIAS brand's look, feel, and overall vision. We chose a talented, local artist to bring that vision to life. We are very happy that so many people are drawn to Catrina.
Have you ever taken a close look at Lady of the Dead? She is adorned with grapevine hair. and her crown covertly forms F R I A S. Sometimes she appears with red, white, and blue roses; other times all red roses.
Just Released: the 2018 Lady of the Dead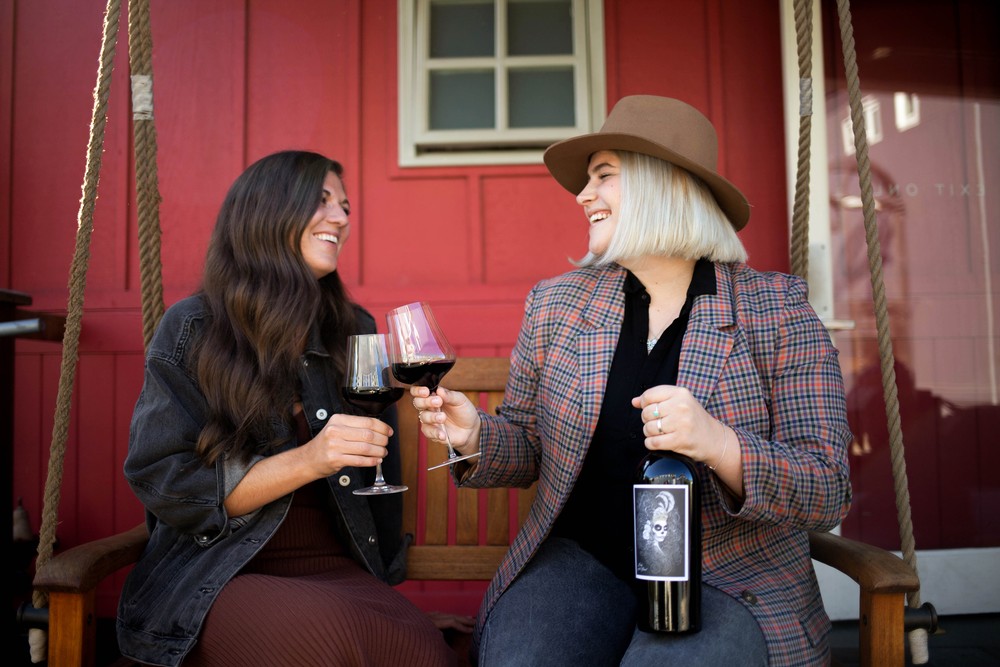 We recently released our 2018 Lady of the Dead. This vintage features a mix of wild, brambly dark fruit, lavender, fig, plum, garrigue, and cardamom. The freshness of fruit and balance on the palate belies its full-bodied character, yet shows overall seamlessness and sweetness of fruit, good acidity, and spiciness that carries to a long finish. She pairs lovely with a hearty steak or a hefty charcuterie board!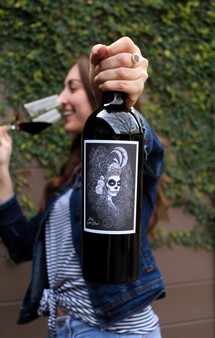 Have you fallen in love with our Lady? Take her home just in time for Dia de los Muertos! Snag a 12-bottle case and she'll ship for a flat rate of $48 when you use code: LOTDRELEASE. If you're enchanted with our Lady's unique artwork, you'll want to get your hands on a 1.5L or 6L which are etched and painted by hand, locally. For more information, phone us at 707.927.5106 or send an email to info@friasfamilyvineyard.com.
Vintage after vintage, Catrina is a sellout. Guarantee your access to Lady of the Dead by joining her club.
Please share with us on social how you like to enjoy Lady of the Dead.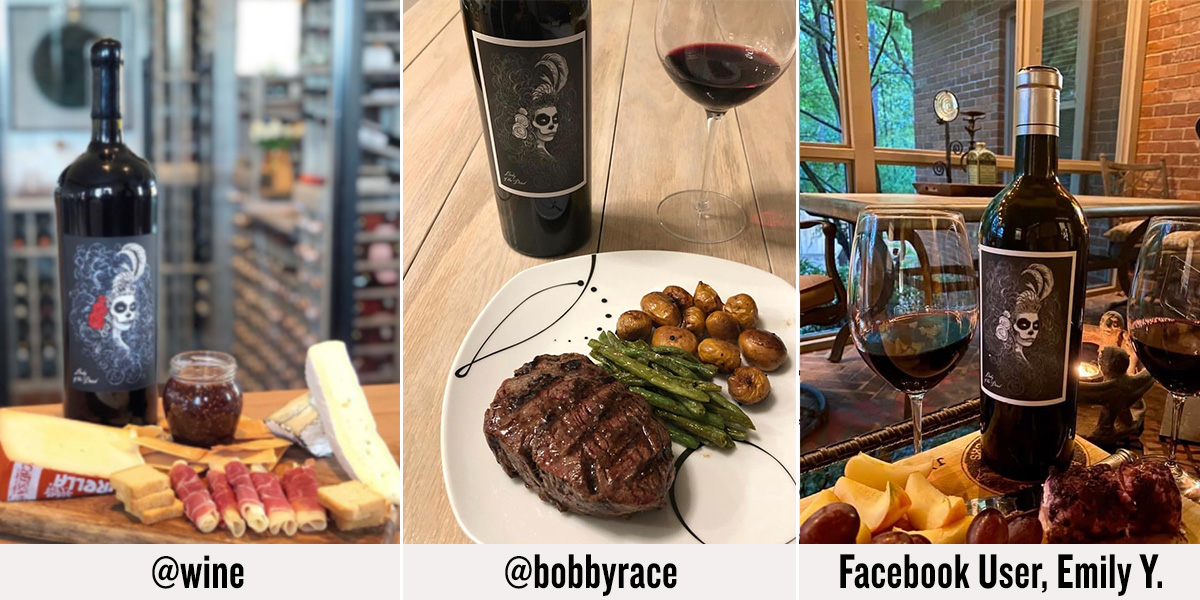 Comments
Commenting has been turned off.