May 1, 2020 | Frias Family
The Story Behind the FRIAS Family
Meet the FRIAS Family— a family full of generosity, determination, and incredible work ethic. Each family member brings their own unique traits and qualities to the history of the FRIAS name. It is those traits and qualities that go into each bottle of wine we produce. Founded in 1977, FRIAS Family Vineyard is an artisanal family-owned winery located in the Napa Valley sourcing premium fruit from both Spring Mountain and Oakville AVAs. We specialize in small production and terroir-driven wines.
Founders- Manny and Maria Frias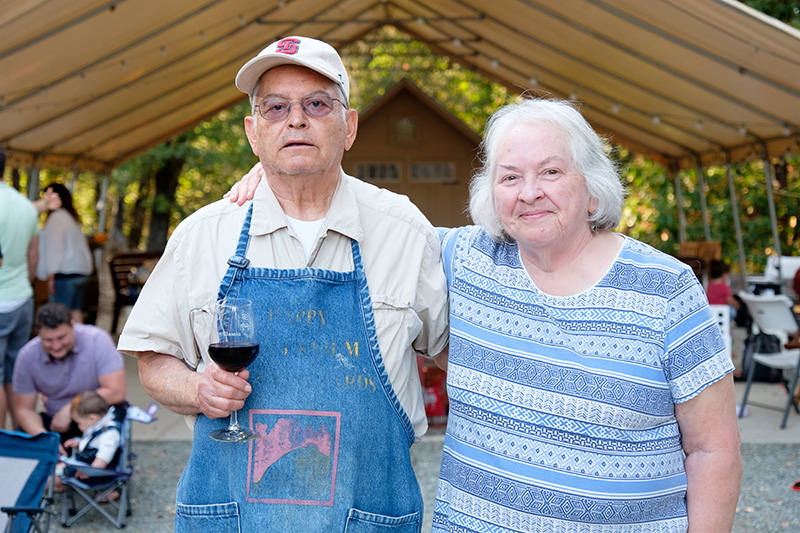 A native of Jalisco State in Mexico, Manuel (Manny) Frias Sr. moved to the United States with his family in 1951. He had the opportunity to grow up in San Francisco, California, where he was introduced to the luxury of Napa Valley wines in college. After the completion of three master's degrees in Education and Administration, Counseling, and Spanish Literature, Manny couldn't wait for the chance to buy property in the beautiful Napa Valley.
In 1977, Manny was finally able to secure his dream of 100 hillside acres that primarily sat in the prestigious Spring Mountain District AVA. He kicked off his new passion with classes on viticulture and enology at the Napa Valley College, and today, Manny Sr. enjoys managing the vineyard with his small crew and spending time with Maria, his children, and his grandchildren.
A True Family Affair- Fernando and Manny Frias Jr.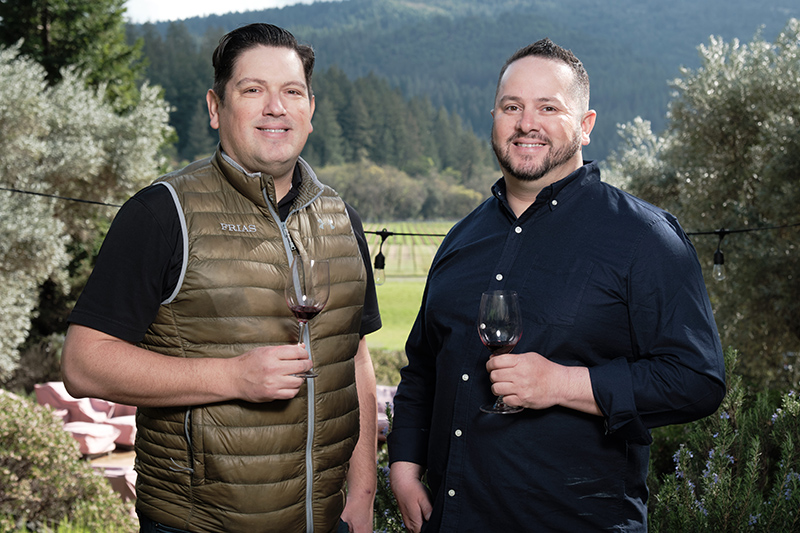 Second generation brothers Fernando and Manny Jr. have taken over the FRIAS operations by bringing the same passion, creativity, and persistence that their father instilled.
Fernando, President and Chief Operating Officer, only abides by a hands-on approach that includes harvesting, bottling, hosting tastings, and traveling for events. He has learned everything from the guidance of his father and he couldn't imagine it any other way. When Fernando isn't working, he enjoys family time with his better-half and two children.
Manny Jr., Vice President, has an exceptional personality that genuinely makes the FRIAS brand complete. He is nothing short of a passionate individual from working in the tasting room to traveling across the country for our On the Road events. With whatever free time he has, you can find him cooking, fishing, and drinking wine. He's even been known to make a TikTok or two...
Both brothers have a people-pleasing personality that sets the FRIAS brand apart from others. Nothing gives them greater pleasure than being able to interact with FRIAS fans all over the United States and to be able to walk into a restaurant and see a FRIAS wine on the list.
It's truly a fantastic family dynamic and one you don't come across often. Whether you've met the brothers or not, you're always family in their eyes! If you've recently discovered our brand or have been a loyal fan for years, we thank you for taking the time to learn the story behind the FRIAS Family name.
Comments
Commenting has been turned off.