January 25, 2021 | Frias Family
The 2018 FRIAS Vintage Report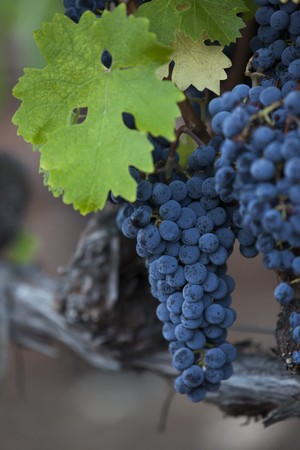 The 2018 vintage was one all of us around the Napa Valley prayed for. After the turbulent year prior, a seamless season of patience was the answer we all wanted. We've put together the 2018 FRIAS Vintage Report, which will review the growing season and our recently rated lineup of wines by Lisa Perrotti-Brown from The Wine Advocate, receiving scores as high as 96 points!
The Growing Season
This year was the embodiment of the adage slow and steady wins the race. It was somewhat unusual in that the fruit was both plentiful and delicious, similar to the 2012 vintage. We saw near-perfect weather from veraison to harvest, as a few heat spikes in early August led to an even, moderate fall. The extended hang time allowed the grapes to develop finesse and silky tannins that is unmatched in recent vintages.
Notes from Our Winemaker, Todd Heth
The grapes for our 2018 wines were chosen by discerning hands in the vineyard when they were harvested in October 2018. They were hand sorted twice in the winery to make sure only the best reached the fermentation tank. Once in the tank, the grapes sat cold a few days, developing color, flavor, and aroma before starting to ferment. The tank was gently punched down and pumped over for 18 days to carefully extract all of the grapes' best qualities. The wines finished a native malolactic fermentation in the barrels in about two months and were aged 19 months in small French oak barrels before bottling.
The Stunners from Oakville
Our recent fall releases are representations of this spectacular vintage and received noteworthy scores. Get your hands on our Oakville beauties by mixing-and-matching six or more bottles, and you'll receive $1 ground shipping when you use code: Frias2021 at checkout. This opportunity only lasts until Sunday, January 31st, so make sure you're stocked up for 2021!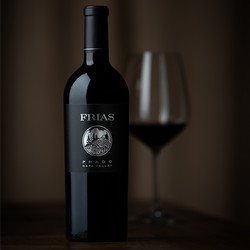 2018 PRADO | 96+ Points by The Wine Advocate
Made from 100% Cabernet Sauvignon, the 2018 PRADO is a medium-to-full-bodied wine. It yields a sultry, savory nose leading with graphite. The palate sings with a full range of jammy, juicy blue and black fruits, bending a note of cigar box and exotic spice. The acid structure is bright and fresh, allowing tart raspberry and black tea to interlace with the long and supple tannin finish.
2018 BLOCK FIVE | 94+ Points by The Wine Advocate
Produced from 100% Cabernet Sauvignon, the 2018 BLOCK FIVE is a medium-to-full-bodied wine, has a rich and seductive mouthfeel. It erupts from the glass with a generous bouquet of bramble fruit punctuated by sticky, ripe blackberries, and cherry pie filling. The juicy black fruit layers are supported by approachable, silky tannins that lead to memories of red roses and vanilla cherry cola.
The Cabernet-blend, FRIAS Fan-Favorite
2018 Lady of the Dead | 92 Points by The Wine Advocate
The 2018 Lady of the Dead is a medium-to-full-bodied wine. It features a mix of wild, brambly dark fruit, lavender, fig, plum, and cardamom. The freshness of fruit and balance on the palate belies its full-bodied character yet shows overall seamlessness and sweetness of fruit, good acidity, and spiciness that carries to a long finish.
Coming Soon from Spring Mountain
2018 RESERVA | 95 Points by The Wine Advocate
2018 SMD | 94 Points by The Wine Advocate
We're gearing up for our spring release featuring our Spring Mountain Cabernets—the 2018 SMD and the 2018 RESERVA. Sign up for our FRIAS Family Allocation, where members will have priority access to these wines before the release to the public. Trust us; these wines should be in everyone's cellar!
2018 was a year our team was extremely grateful for. Our complete lineup features killer wines that all FRIAS fans need to experience! If you haven't done so, get your hands on our fall releases and take advantage of an exclusive opportunity. Our spring release is just around the corner, and FRIAS Family Allocation members will have guaranteed access to our Spring Mountain Cabernets. Make sure you're signed up for our mailing list to stay up-to-date on all things FRIAS!
Comments
Commenting has been turned off.