November 19, 2020 | Frias Family
Set your Thanksgiving Table with FRIAS

Thanksgiving is the perfect opportunity to pair the dishes we know and love with some of our favorite FRIAS wines. The holiday spent giving thanks and sharing meals with loved ones may look a little different this year, but with the following delicious pairings, you're guaranteed to have a great time!
See how we will be setting our table on Thanksgiving:
Starters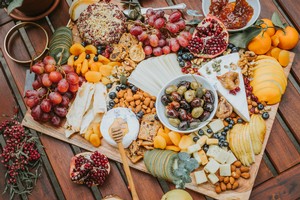 To kick off our holiday the right way, we will be serving up a tasty Charcuterie Board. Although it may seem intimidating, this appetizer is unbelievably easy to assemble and will surely impress your small group of guests. To properly enjoy this starter, we suggest uncorking a bottle of our recently released 2018 PRADO. Rated 96+ points by The Wine Advocate, this wine is made from 100% Cabernet Sauvignon and has a long and earthy finish that perfectly complements the richness of a variety of cheeses.
If you'd rather sip on a glass of white wine, we have just the duo for you. Our delicate, versatile 2018 Sauvignon Blanc goes well with dips of all kinds, and we all know that a Thanksgiving spread isn't complete without them. This year, we'll be making a Spinach Artichoke Dip. The creamy and salty flavors of this dip combined with the crisp acidity of our Sauvignon Blanc make for a dynamic duo.
Main Dish and Sides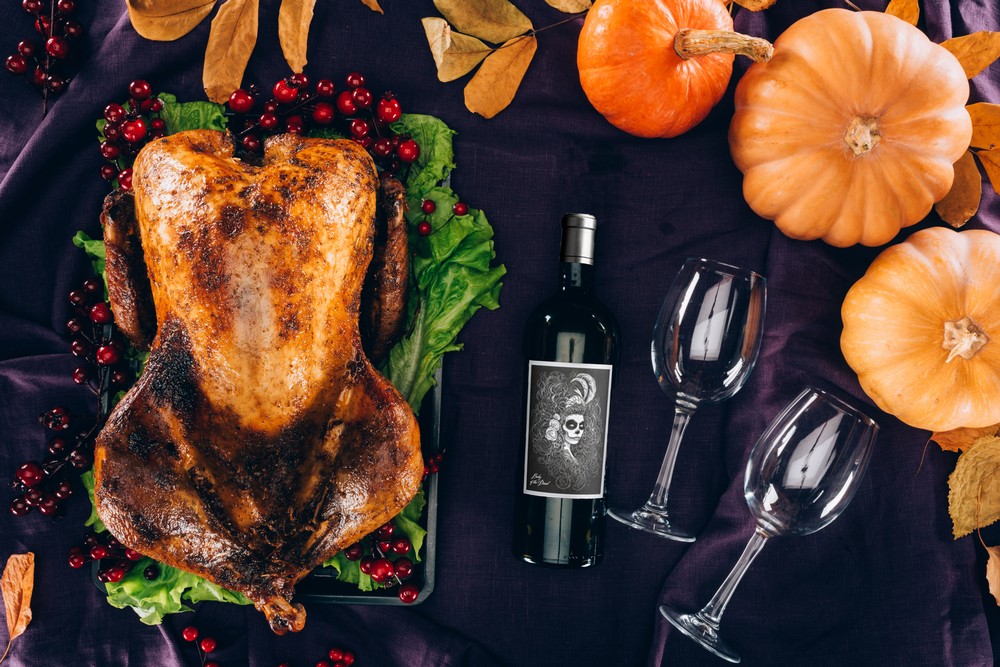 The moment we've all been waiting for—turkey. This year we won't be using a traditional Thanksgiving turkey recipe—we'll be shaking up our table with a Cajun-Spiced Turkey! This dish will taste incredible alongside our 2018 Lady Of The Dead, as the cajun spice adds savory, complex flavors to the turkey, and will stand up best against a medium-to-full-bodied red.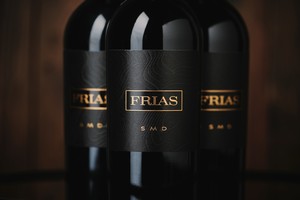 Now it's time to pair some of our favorite side dishes! Our 2017 SMD is a food-friendly wine that makes a perfect companion for Creamy Garlic Mashed Potatoes and Maple Bacon Brussel Sprouts. This wine is fresh, refined, and elegant with a long and fragrant finish, making it a flawless complement to a wide variety of side dishes.
The 2017 SMD will be the centerpiece of your table, and guess what? It comes in a large format! You can never have too much FRIAS wine to share this holiday season, and for the first time, our FRIAS limited-edition large-formats are available online.
Dessert
'Tis the season where calories don't count. Desserts will always be served at our table, and having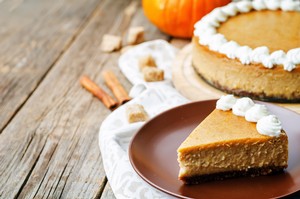 the right glass of wine is key. Our 2018 BLOCK FIVE will satisfy all of your dessert pairing needs. This spectacular vintage has a generous bouquet of bramble fruit, and was rated 94+ points by The Wine Advocate.
One of our favorite dessert pairings is the 2018 BLOCK FIVE and Pumpkin Cheesecake. The mouthwatering acidity of this wine accentuates the rich, earthy flavors in pumpkin cheesecake and the earthiness of the pumpkin is balanced out by the fruit aromas of the wine.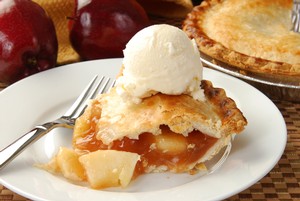 If a delicious Apple Pie is more your style, you're in luck. The memorable, silky tannins in this wine pair well with the buttery crust of an old-fashioned apple pie (we like to add a scoop of vanilla ice cream on top!).
Now that your Thanksgiving menu is prepared, it's time to grab some of our favorite FRIAS wines, share them with loved ones, and create memories that will last a lifetime, no matter if they're in-person or virtual. Be sure to show us how you're pairing FRIAS wine on Thanksgiving by tagging us on Facebook and Instagram!
Comments
Commenting has been turned off.